Hello gorgeous people ;)
I was lucky enough to be invited to trial 3 products from the L'Occitane Angelica range. Having never tried L'Occitane before, I thought it'd be a great opportunity, considering the products claimed to make your skin glow. How could I say no?
What L'Occitane says about "Angelica" -
Angelica essential oil has hydrating and toning properties, which helps restore one's beauty. All of our Angelica products contain organic Angelica.
Angelica is the natural beauty product from the Angels.
Organic angelica extracts preserve natural hydration, for skin that is incredibly clean, soft, and smooth with a beautiful glow.
I must admit - the smell of these 3 products is verrry strange. It reminds me of the bush in summer, weird huh? So onto the individual products...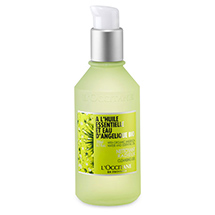 Cleansing Gel - Overall this is a nice cleanser. It makes my skin feel (literally) squeeky clean, it foams up nicely and comes in a handy pump bottle. But like most of these products... the smell!!! Once you smell it, you'll know what I mean! I can get passed it, but it's so strong! Possible re-purchase.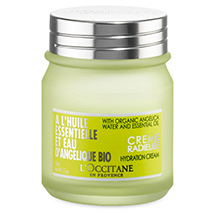 Hydration Cream - I found this was a little too hydrating for me for use during the day, so I used it as a night cream instead. It's nice and creamy, but not too thick. Recommended for dry-normal skin. I'll probably continue to use this as a night cream, unless I find something better. The hydration cream smell wasn't as strong as the cleanser.. Which was nice! Possible re-purchase if my skin's feeling dry.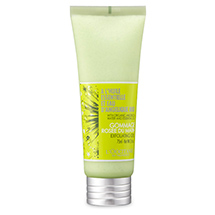 Exfoliating Gel - Such a strange texture! Almost like little balls of gel/jelly? I like to feel my exfoliants, so this was a change. Would be really good for those who react to harsher exfoliants. Not my thing, but again the smell wasn't as bad as the cleanser. I wouldn't repurchase, purely because of the texture.
Overall I did notice a difference, in terms of how "glowy" my skin was. It just seemed extra clear and more even when I looked in the mirror, which isn't a bad thing! Have you tried any of the L'Occitane products? What did you think?
Products were provided to me for consideration. All opinions are my own (and completely honest)